Some famous sites, some more off the beaten track experiences, here are some tours we are happy to offer for you to explore all the colors of Normandy.
Price varies depending on the tour, fixed rate per vehicle, up to 6 people. Tours start in Bayeux or Caen area. Average duration is 8 hours but some tours are XL with a duration of 10 or + hours.
Our vehicle is a V-Class Mercedes minivan. Bottled water is provided.
East of Caen, Pays d'Auge is Normandy's most emblematic area. From Pont l'Évêque to Livarot, via Lisieux, this is the land of apple orchards, stud farms and half-timbered houses. Explore some of its most remarkable sites during our full-day tour.
Honfleur : ports don't come any prettier than Honfleur on the Seine estuary. Colourful half-timbered houses jostle for position on the quays, along with art galleries and restaurants. Packed with things to see and do, it's not for nothing that Honfleur is one of the most popular places to visit in France. Walking tour of the medieval town of Honfleur, its picturesque streets and its old port lined with colourful cafes and restaurants. Walk around the old port, discover Sainte Catherine Church, very unusual in that it is built entirely of wood and was made by shipwrights who incorporated many nautical decorative details, including a ceiling that resembled the hull of a ship. The ever-changing light in Honfleur inspired Monet, Boudin and Renoir.
Côte de Grâce : discover the Côte de Grâce, portion of the Côte Fleurie (Floral Coast) as we drive from Honfleur to Deauville.
The name was given in 1903 by Raymond Coustant de Yanville, president of the regional horticultural society, to the flowered countryside lying beyond the coastal hills and to the gardens of the 19th-century seafront villas built during the Belle Époque. With the development of tourism in the late 19th and early 20th centuries, the French coastline was split into various names to distinguish their varying landscapes.
This scenic coast has a number of long sandy beaches separated by low cliffs and river valleys
Deauville : a popular seaside resort for locals and tourists alike, Deauville oozes style. Hosting glamorous events such as horse races and polo matches and the prestigious annual Deauville American Film Festival, Deauville also boasts two world-class golf courses, a thalassotherapy spa, and high-end hotels, boutiques and restaurants, not to mention its magnificent beach and famous boardwalk.
This walking tour of Deauville will make you feel like a movie star!
Beuvron en Auge : an archetypal Norman village, its half-timbered houses lovingly restored, Beuvron-en-Auge lies inland from the resort of Cabourg on the Côte Fleurie (Flowered Coast), but this place is redolent of traditional rustic Normandy, with its concentration of local producers and antiques dealers. Beuvron-en-Auge is particularly packed with gems. Admire the 16th-century Vieux Manoir, the 17th- and 18th-century elaborate half-timbered houses and the 18th-century Auberge de la Boule d'Or, a classic former inn. Round and about the village and the area, seek out craft workshops and places selling local produce, which you can often taste on the spot. Such tours prove priceless. A quintessential norman village located on the Cider Route, no wonder world-famous artist David Hockney has chosen to live and work in Beuvron-en-Auge!
Calvados & cider farm : no visit of the Pays d'Auge would be complete without a proper understanding of its local beverages : the cider and the Calvados! Visit one of the most popular farms and learn how the producers work in respect of the traditions. Calvados is distilled from cider made from specially grown and selected apples, from over 200 named varieties. It is not uncommon for a calvados producer to use over 100 specific varieties of apples.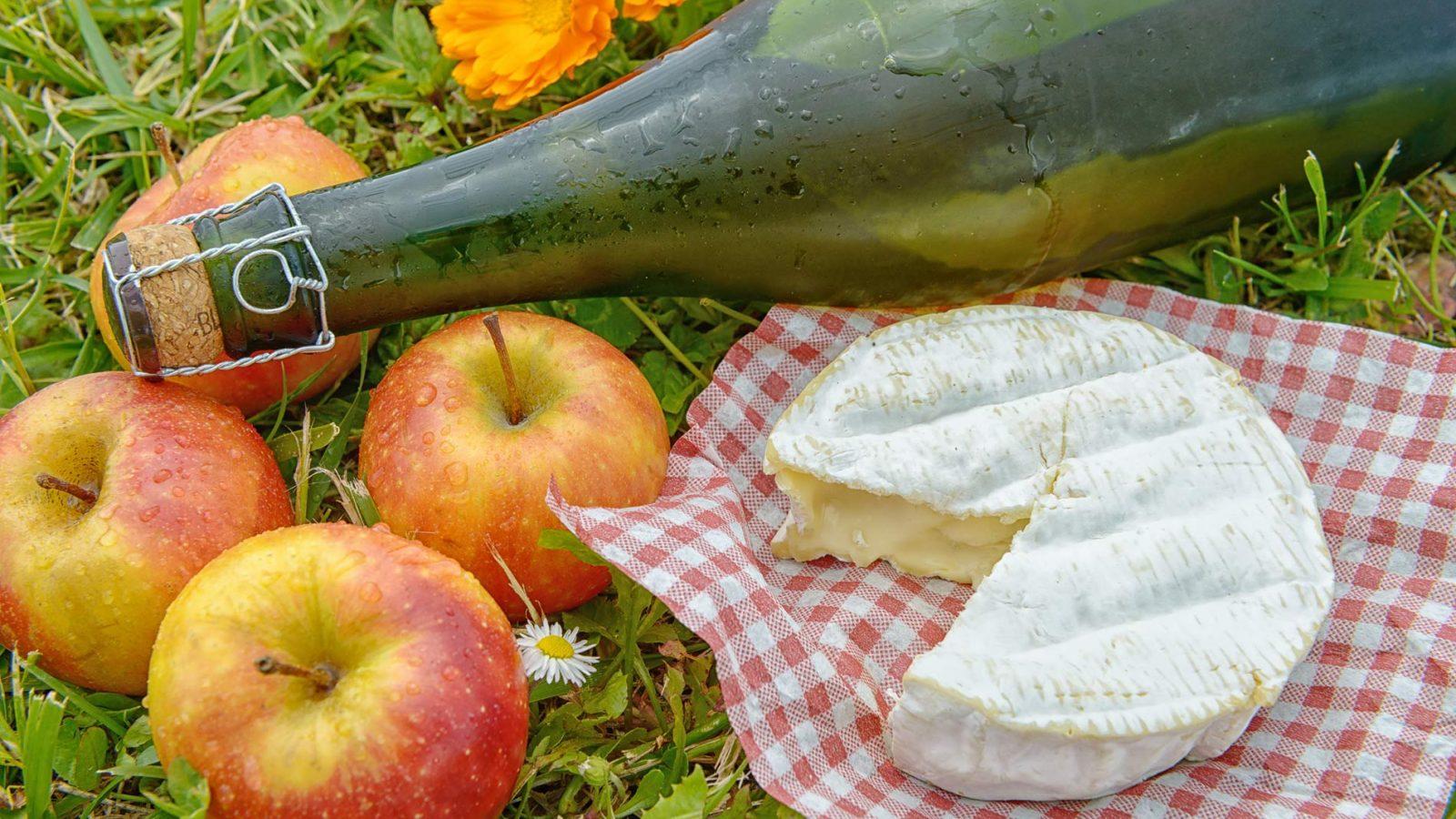 Ramble round the Cider Route and enter one of the many distilleries that unveil the secrets of producing these famous and delicious beverages : cider, Calvados and pommeau. Don't leave without a sip. The Pays d'Auge, the other land of cheeses: camembert, pont-l'évêque and livarot are our three specialties. Taste them all and find your favorite.
Livarot : having specialised in metal production from antiquity until the 17th century, today Livarot is most famous for its cheese. This famous cheese, nicknamed the "colonel", brought wealth and prosperity to the town throughout the 19th century and until the middle of the 20th century. This speciality cheese is still a source of great interest today, and the secrets of making Pays d'Auge AOP (protected designation of origin) cheeses can be discovered at the village cheese dairy. Visit Graindorge cheese dairy in Livarot, using non-pasteurised milk, of course, to guarantee the AOC label. Observe the Livarot and Pont l´Evêque workshops, AOC cheeses from Normandy, through a corridor of glazed galleries.
Pont-L'Evêque : a charming town with an eventful history and architecture so typical of Normandy's lovely Pays d'Auge area.
- Picnic in the orchard : enjoy a basket of regional products at the 17th century farmhouse. We promise you will not leave hungry!
- After lunch discover and witness the mystery of transformation that turns apples into Calvados during our visit of one of the most famous production farm. We include a prestige tasting of the products.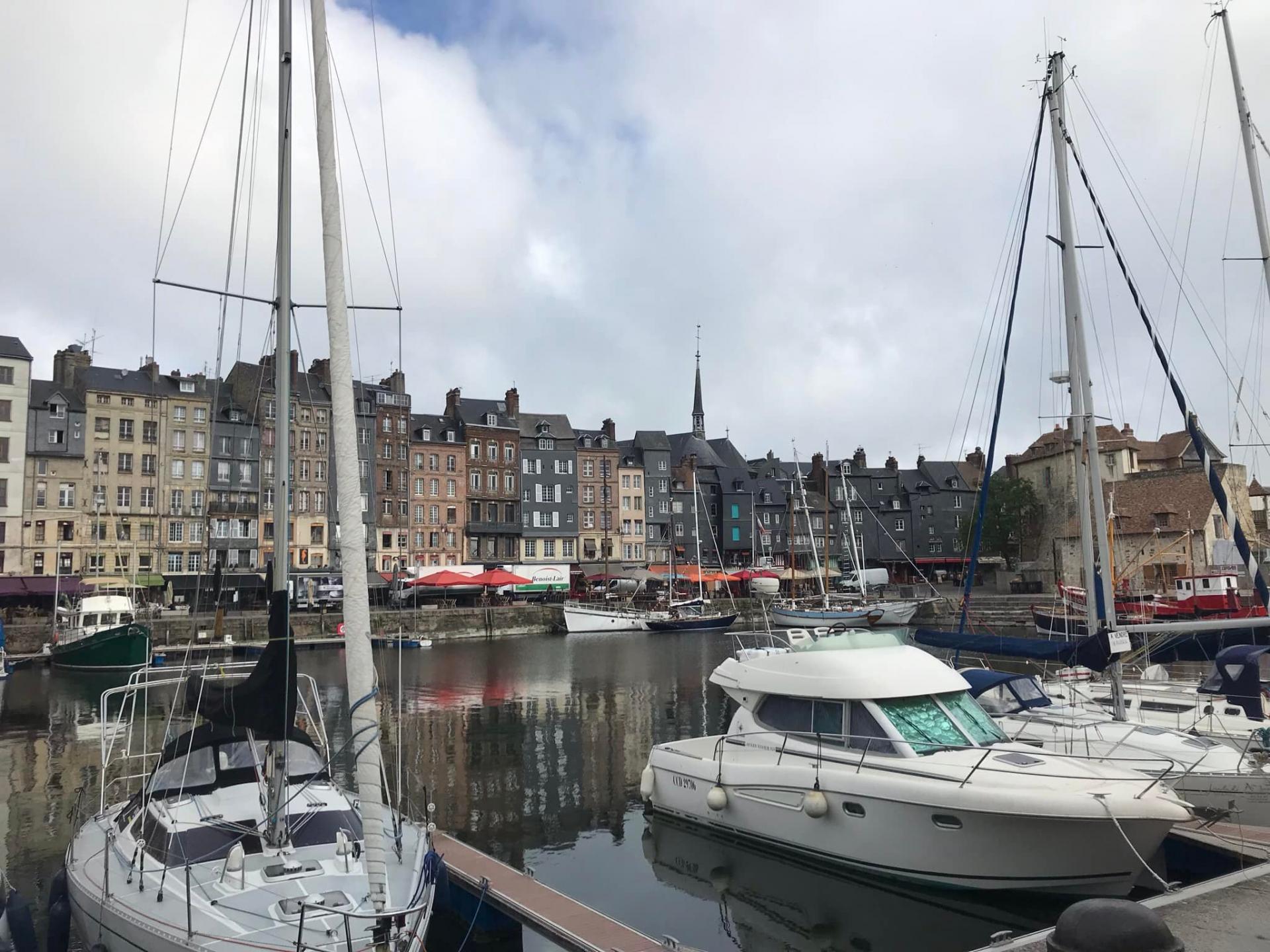 We offer you two options for a full-day tour.
Honfleur & Etretat or Rouen & Etretat.
Rouen : Capital of Normandy, and the birthplace of the region when the city and the area around it where given to the Viking Rollo in 911. Rouen is most famous for being the city where Joan of Arc was tried and executed. Throughout history, the city has been well documented for having a fabulous art scene, something which is still true to this day. During the 20th-century, the likes of Claude Monet, as well as many others, ventured to the city and were even inspired to paint the town. Today, the city has the most classified buildings of any city in France. Attractions such as the cathedral, the parliament buildings, and the Grand Horloge are all protected under French law.
Ports don't come any prettier than Honfleur on the Seine estuary. Colourful half-timbered houses jostle for position on the quays, along with art galleries and restaurants. Packed with things to see and do, it's not for nothing that Honfleur is one of the most popular places to visit in France.
Nature has carved unusual shapes out of the white cliffs in Etretat, and as a result, this picturesque spot attracted many Impressionist painters, who sought to capture the cliffs on canvas. The pretty seaside town of Etretat is also the setting for Maurice Leblanc's popular French children's book about Arsène Lupin, the gentleman burglar.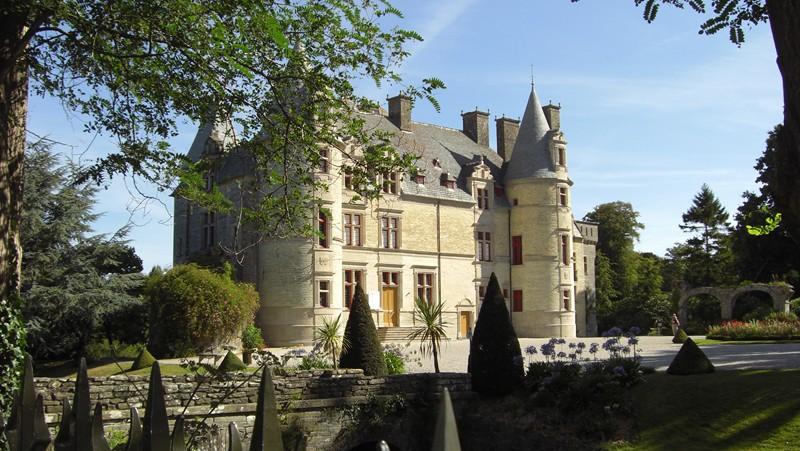 Two tour options for you to choose from. Both include a visit of Cherbourg and Château de Tourlaville.
Known as a ferry port, Cherbourg has a gritty history as a naval harbour. It also has glamorous connections with cruise ships and major yacht races. Located at the top of Normandy's substantial, western Cotentin peninsula, the deep natural harbour here is backed by steep wooded hillsides. It was an obvious place for a fortified port.
Cherbourg prides itself on a vibrant local lifestyle and culture with its Italian-style theater, art and history museums, its basilica, and the Ravalet castle. Set on the green slopes of the Cotentin, the city hosts the second largest artificial harbour in the world, part of the legacy of the 18th century.
The Château de Tourlaville, or Ravalet Castle is a blue shale Renaissance castle, restored at the end of the 19th by René de Tocqueville who also created the landscaped grounds surrounding it, with a rotunda greenhouse and water features. The estate covers 20 hectares. Winding paths lead visitors to the French-style garden, the mandala garden and the prairie island designed by Gilles Clément.
Continue to one of these two tours for the second half of your day :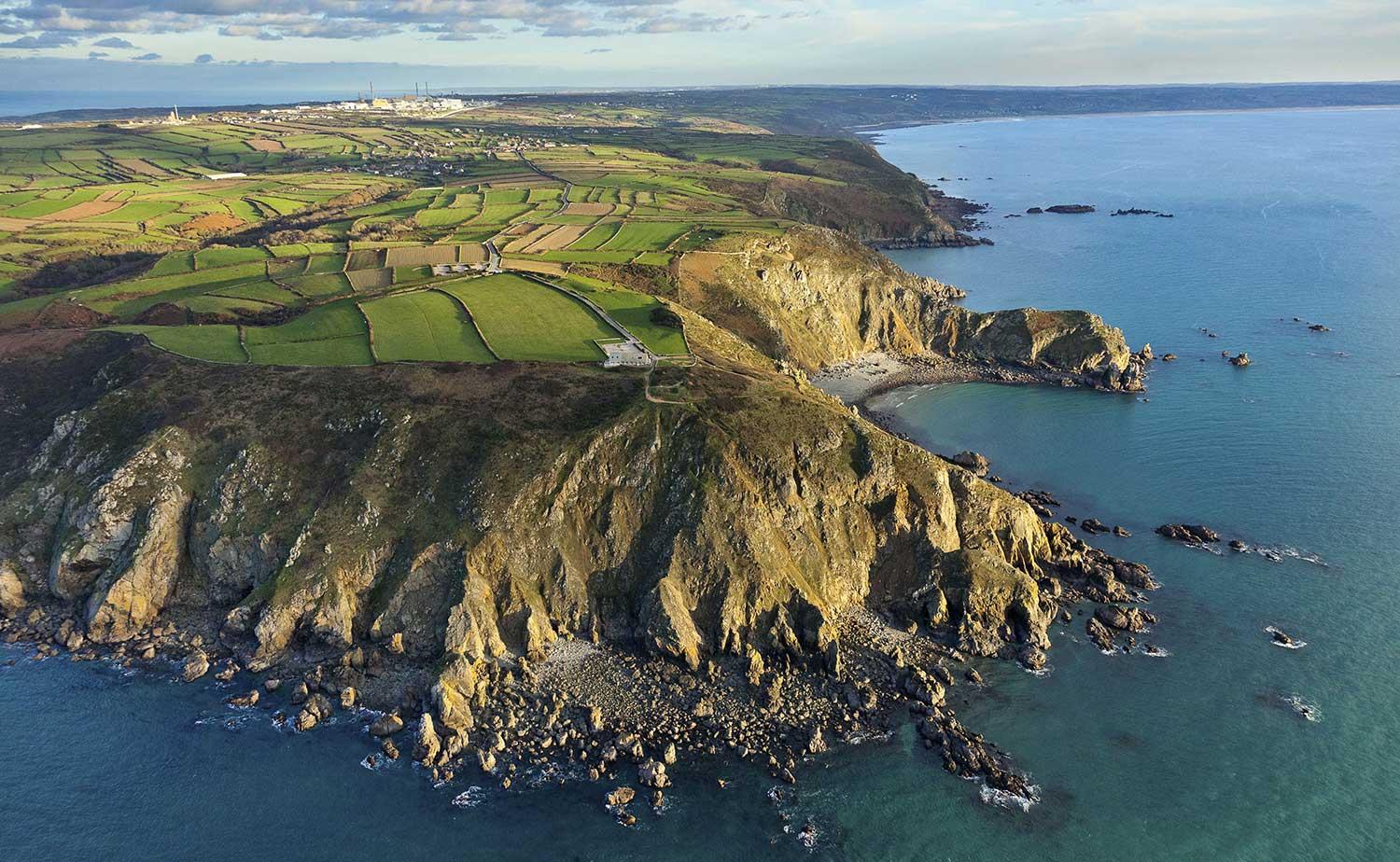 La Hague Tour : west of Cherbourg.
Often qualified as "Little Ireland", La Hague is wild, its coast reveals the most outstanding views nature has to offer.
From Port Racine, the world's smallest port, to the lighthouse of Goury, the cliffs of Jobourg, to the houses of painter Jean-François Millet or poet Jacques Prévert, La Hague fascinates, La Hague intoxicates.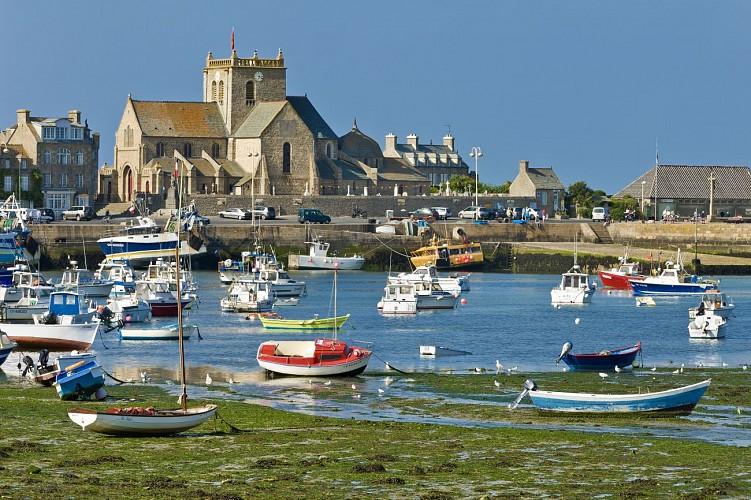 Le Val de Saire Tour : east of Cherbourg.
Discover the lovely port of Barfleur, the Gatteville lighthouse with as many stairs as there are days in a year, beautiful beaches, the port of Saint Vaast La Hougue and its UNESCO Vauban and Tatihou towers - as well as its famous oysters!-, Cap Lévi and its fort, La Pernelle panoramic view, and many more little gems that are often off the beaten path. From scenic landscapes to historical sites, the Val de Saire embarks you on a incredible journey and you will beg to stop every mile to take another photo of its beauty.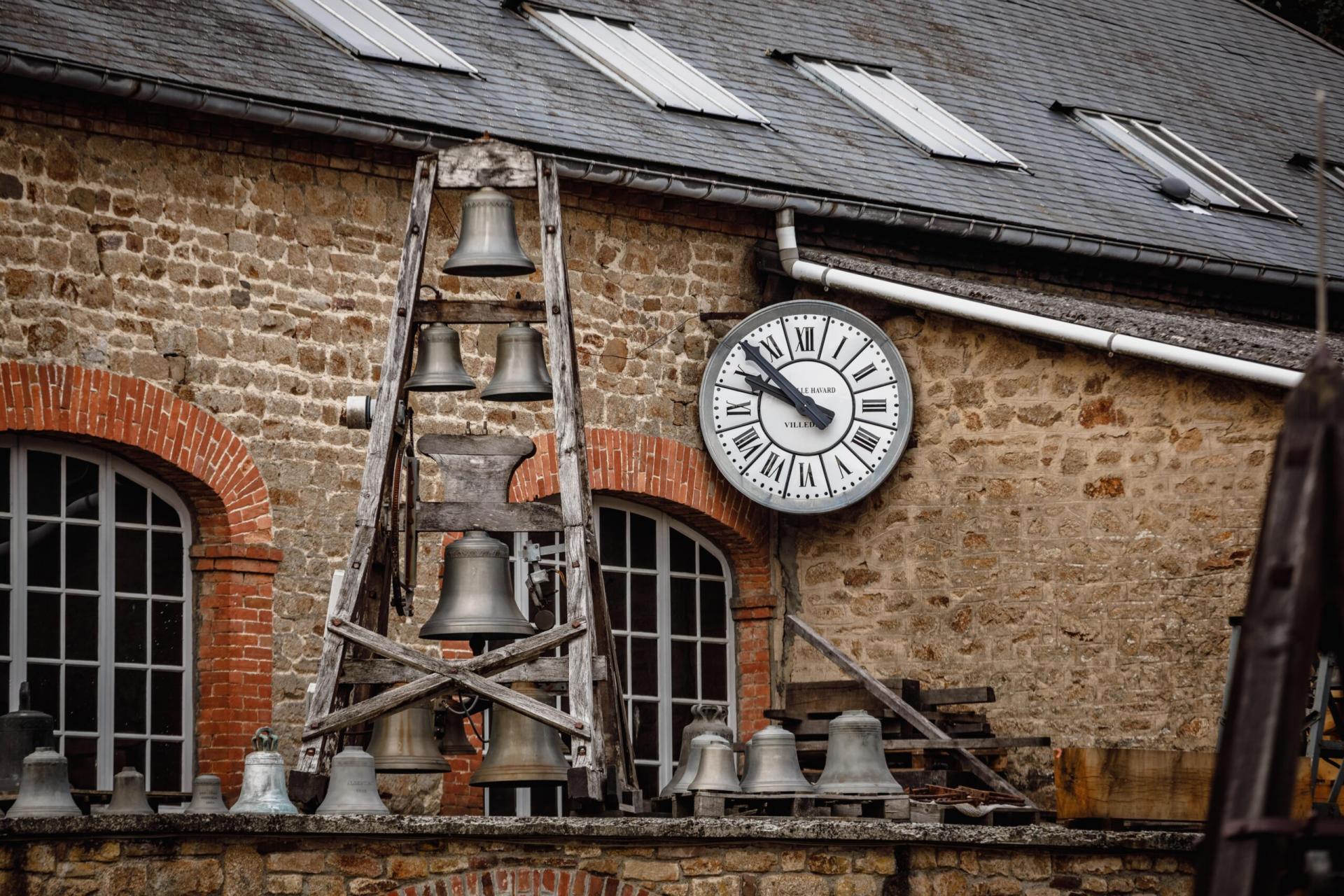 From Granville - nicknamed the Monaco of the North - and the Christian Dior house, to Coutances and its 13th century cathedral, continuing to the copper town Villedieu-les-Poêles, a multi-faceted full-day tour for all tastes where you'll hardly get bored.
Granville commands stunning views of the Bay of the Mont Saint-Michel from its fortified headland. Enjoy this seaside resort's lively fishing port, medieval Upper Town and museum dedicated to local celebrity Christian Dior.
Coutances In the heart of the bocage normand (Normandy's hedgerow country) and just 10 minutes from the sea, historic Coutances is visible from far and wide across the surrounding countryside, perched as it is on a rocky outcrop. Notre-Dame Cathedral is an extraordinary mix of Normandy and Gothic architecture, this cathedral provides an insight into contrasting architecture, something which even the the Mont-Saint-Michel cannot do.
Villedieu-les-Poêles the copper town, also known for centuries for its lace work. Its fame, the city also owes it to its bell foundry, some of its creations adorning, for example, Notre-Dame-de-Paris. For all that, we cannot limit ourselves to its craftsmanship to define the assets of this city. Villedieu-les-Poêles is also a green setting, crossed by the Sienne, where it is good to stroll, rest, return to the time of the washerwomen.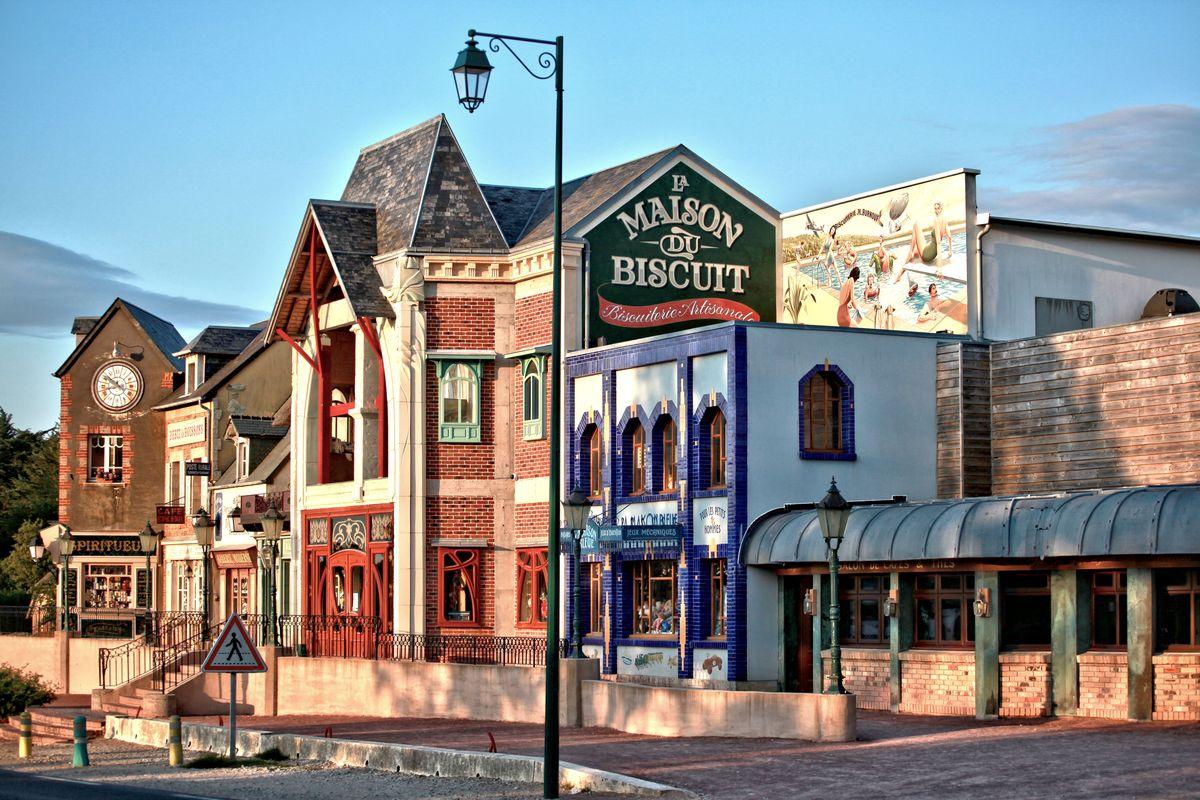 A full-day tour completely off the beaten path in the Cotentin peninsula, feed your brain and your body on a day between Norman history and delicious food specialties found nowhere else!
Saint Sauveur le Vicomte, little town of just 2000 inhabitants in the regional park of the Cotentin marshalnds, the Château de Saint-Sauveur-le-Vicomte, an ancient castle with massive 14th century towers, and a 12-15th century abbey still mark a vivid history during the Middle Ages. The city walls were breached by cannon during a siege in 1374. This is believed to have been among the first successful uses of guns against city walls in history.
Bricquebec As revealed by the etymology of its name, the origin of Bricquebec (from the Scandinavian bekkr, a course of water; in turn from brekka, slope) is connected to the Viking colonisation of the Cotentin Peninsula at the beginning of the 10th century. Tradition attributes the foundation of the château to the Norman Anslech. The dukes of Normandy made Bricquebec one of their strongholds. Also home of a Sistercian Abbey, where they produce La Trappe de Bricquebec, the cheese specialty of this town, as well as delicious pâtés and other sweet and savoury delicacies.
Sortosville en Beaumont is famous for having hosted a German radar station during World War II, whose purpose was to guide the planes on their way to bomb England. It is today mostly famous for La Maison du Biscuit, one of the last traditional biscuit makers in Normandy, perpetuating family history since 1903. The specialty and best-seller: a financier petit four. At the end of World War II, Maxime Burnouf comes back from Germany where he was held captive. He believes that biscuits and cookies will be easier to make than cakes in these dire times. He was right!! Taste their specialities, particularly the financier petit fours and browse around the welcoming shop with its old-fashioned decoration, and over 7,000 gourmet products. Take a delicious break in the English tea room
---
A lunch break will be planned but meals are not included in our price.